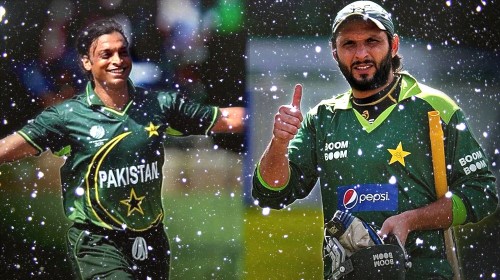 The world of cricket has taken many turns throughout its history and now the cricket will be played on ice. It is decided for the first time in the history of cricket that this game will be played on ice. There will be many international players, who will be part of their teams and they will feature in the ice tournament.
The T10 league cricket is played and now there is another attempt to draw the attention of the cricket fans and they want to take it to the next level. The two T20 format matches are scheduled to be played on 8th and 9th February 2018 in Switzerland at Lake St. Moritz after making the collaboration with St. Moritz.
About Frozen Lake
The Lake St. Moritz freezes over time and it is closed to 6 months and it can withstand up to 200 tons of weight, which is equal to weight of 33 adult elephant or 2600 humans. There are various other sporting events, which are held at this lake like ice hockey, horse racing, and adventure sports on ice.
Ice Tournament
The details for match have been finalized with teams and the teams are named as Team Royals and Team Diamond. The height of the ground is about 5910 feet above sea level and in sub zero tournament and the matches will be played to show the unique and wonderful experience. The inclusion of icons of cricket will bring an attraction. The boundary of the matches is set to 30 yards and the bowlers like Malinga will bowl yorkers and they can bamboozle the batsmen. Afridi will try to hit the batsmen high and out of the ground and Shoaib Akhtar is the fastest bowlers, who will bowl on ice.
News of Teams
There will be two teams like Team Royal, which will be added the players from Pakistan, South Africa, England and New Zealand and the team of Diamond has the players from Sri Lanka, Australia, India and West Indies.
Team Royals:
Shahid Afridi
Shoaib Akhtar
Nathan McCullum
Graeme Smith
Monty Panesar
Daniel Vettori
Jacques Kallis
Grant Elliott
Owais Shah
Team Diamond
Virender Sehwag
Muhammad kaif
Michael Hussey
Lasith Malinga
Mahela Jayawardene
Rest of the Team Diamond will be announced later.