London, Someone tried to blackmail the international boxer, Aamer Khan and now he got the punishment from the court. According to British media, an accused, Hamza Deen tried to blackmail Aamer Khan as he had some videos of the illegal activities with a woman and Aamer Khan refused to be blackmailed and he reported to the concerned police station. The police took action and arrested the accused.
The accused sent an email to Aamer Khan and asked for some nefarious videos with him about the leading Pak fame British boxer, Aamer Khan and his manage lodge the report in the concerned police station. The police took action through the email and it arrested the accused and presented him before the court. The court decided the case in favor of the boxer and gave the punishment of 16 months imprisonment to the blackmailer. The court declared the criminal is not mentally right and he needs some mental treatment.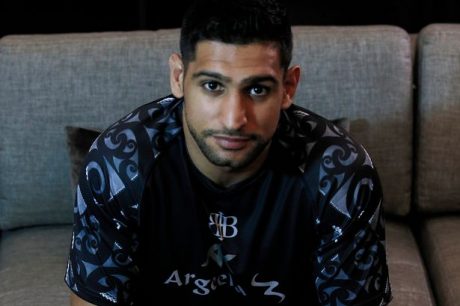 When the court gave its verdict of the imprisonment to the accused, the lawyer of the boxer read the statement of the boxer in the court and said that it is better for the criminal that he should be sent for the mental treatment rather than send him to the jail.