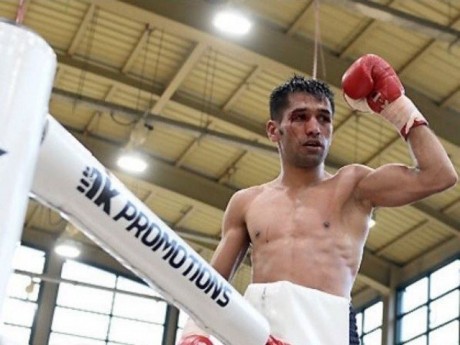 Panama, Pakistani popular boxer, Muhammad Waseem defeated the boxer of Panama in the international ranking fight. He did his fight against Carlos Malebo in Panama and he won the World Boxing Council (WBC) international ranking fight. The Pakistani player knocked out his opponent in the first round and he maintained his award being number one in the world ranking of fly weight category.
This was the eighth fight of professional career of Muhammad Waseem and it was 44th fight of the boxer, Carlos. However, Muhammad Waseem played excellently and he defeated the most experienced player. Muhammad Waseem belongs to Quetta and he remained unbeatable in all his international fights. This was the third fight of the 30 years old Pakistani boxer, Muhammad Waseem during this year and he defeated two boxers of Panama, Evan Trijuis and Alecer Waldes during the month of July.
In the world ranking of World Boxing Council, Muhammad Waseem is at the first position in the fly weight category, Francisco Rodrigoiz Junior of Mexico is at the second number and Andrew Celiby of the Great Britain is at the third position. Muhammad Waseem is the first Pakistani, who achieved this honor. After becoming the professional boxer, Muhammad Waseem is settled in Las Vegas, America and he does his training in the training center of the leading and popular boxer, Floyd May Weather and the uncle of Floyd May Weather, Geoff May Weather is his trainer. The promoter of Muhammad Waseem said that he is concentrating on the Gold Fly Weather world champion and he wants to challenge the current world champion of Japan, Diago Hega.