All posts in Photos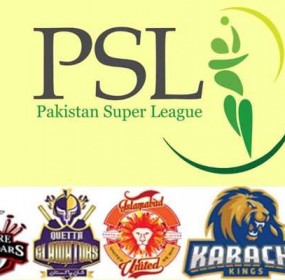 The Twenty20 match between Quetta Gladiators v Islamabad United will be played on the scheduled date of 05 March 2019 in Pakistan Super League 2019. Both the teams of Islamabad United v Quetta Gladiators will compete each other in the …
Continue Reading...

Muhammad Amir is the talented Pakistani cricketer, who has performed well at the international horizons and he proved his abilities. At the age of 15 years, he joined

Younis Khan is the leading and very popular Pakistani cricketer, who has been playing for Pakistan for many years. He is the leading players, who scored most of


Ahmed Shahzad is a famous player of Pakistani national cricket team. On 23rd September 2015, the grand marriage ceremony of Ahmed Shahzad with Sana Murad was held.

Lahore, The national cricketer, Muhammad Amir is going to start a new life after his marriage. His mehndi function was celebrated yester night and now his

Pakistan women cricket team is practicing in India for upcoming T20 match against West Indies. On 16 March, 2016 Pakistan women team will face West Indies women team
London, New Zealand beat Australia and it became the world champion of Rugby for the third time. The final match was played in England and in this final match
On Friday night at the venue of Barclays Center in Brooklyn, New York, Amir Khan used her massive power and ultimate punching strike on "Chris Algieri (20-2) and