All posts in News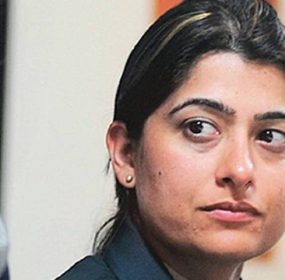 Lahore, Captain of Pakistan women cricket team, Sana Mir is worried about her bad performance and now her bowling action is declared suspected. Match referee sent the report to the ICC and the final decision will be made within few …
Continue Reading...
Abu Dhabi, The T20 matches are being played between Pakistan and West Indies and the final T20 match between these two teams will be played today. Pakistan has
Lahore, Ex Captain of national cricket team in the T20 cricket, Shahid Afridi and the leading off spin bowler, Saeed Ajmal will deprive of the millions

Kanpur: India beat New Zealand in the first test match, which was played at Kanpur. Indian side beat New Zealanders with the margin of 197 runs and showed

Pakistan Cricket Board is going to sign a contract agreement with ex all rounder Azhar Mahmood as the bowling coach of the national cricket team. PCB

Lahore, The new and emerging bowler took 10 wickets in an inning and he made new history in the domestic cricket. According to the details, the Inter Region


Ahmed Shahzad is a famous player of Pakistani national cricket team. On 23rd September 2015, the grand marriage ceremony of Ahmed Shahzad with Sana Murad was held.
Shoaib Malik responded after criticism Wasim Akram. The all rounder rejected the allegation for remaining alone in field and said he was not expecting such comment

Pakistan A cricket team has gone from Lahore Airport to Zimbabwe through Dubai from a foreign flight. During Zimbabwe tour, Pakistan A team will play 5 ODI and