Dubai, The controversial wicket keeper of Pakistan, Zulqurnain Haider is the forgotten part of the Pakistani cricket. He has short but action, drama and suspense filled international career and he is limited to the tennis ball cricket. He also wants to wear the green shirts and represents Pakistan in the international cricket. He said that he can be the second choice wicket keeper batsman of the country.
According to the details, Zulquarnain Haider has the brief career of the international crickets, which was the controversial due to his action, drama and suspense. He was playing the series in UAE and he suddenly disappeared from there and he appeared at the Heathrow airport and he applied for political asylum in London but after that he returned home. Now he is doing a job in the bank and he participated in the some private tournaments in US and UAE and earns his income from there. Now he is dreaming to come back to Pakistan cricket team.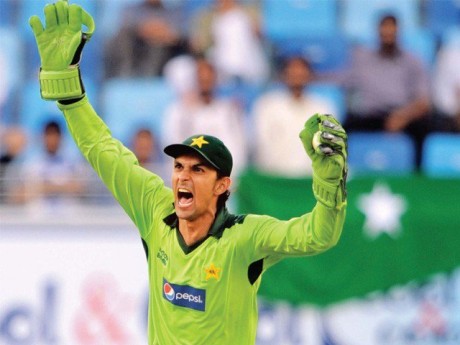 He played his first class match in 2014 from Agriculture Development Bank and he played the list A match before this date. He also participated in the Tem Premiere League, which was played in Dubai and it was the tennis ball event and the winning money was2 and half lac Dirham. He talked with Indian media and said that tennis ball can be the career option. One of his friends in the organizing committee of this tournament told him that he can play and earn good money from it.
He said that when he returned from UK, then the interior minister of that time helped him to get a job in the bank. Then he went to USA and he played some tournaments in which two T20 events and he also earned some money from there. Now he has shown his wish to come back in the national team. He said that he had a issue with some players and they are not in the team now. He has some friendships with some players, who are playing in the present team. Sarfaraz Ahmed is performing well at this time but he can be provided the second best wicket keeper batsman of the country.