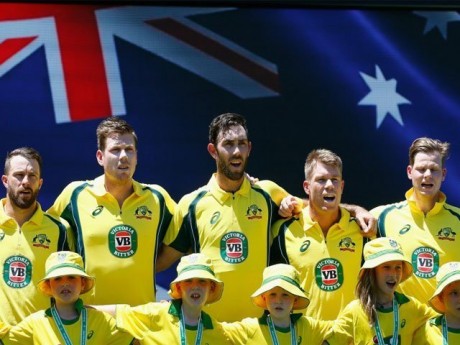 Bangalore, Australia is currently on tour to India and it has played the test matches and now the one day international matches series is being played between the two nations. It is reported that both the teams have to play the 5 ODIs and India won the first three one day international matches against Australia on their home ground. But in the 4th ODI, Australia defeated India by 21 runs and there is stoppage to the continuous victories of India.
When the 4th ODI was started in Bangalore, Australia played first and they scored 334 runs in the first inning in the 50 allotted overs. David Warner and Aron Finch provided the opening partnership of 231 runs and Finch was declared out on the same score, who made 94 individual score and he could not complete his century with the short of 6 runs. David Warner completed his century and he scored 124 runs. Due to their stunning performances on the first wicket partnership, Australia finished at 334 for 5 wickets in 50 overs. Umesh Yadav got 4 wickets in ten overs.
When India started their inning, they made only 313 runs in 50 overs for the loss of 8 wickets. Kedar Jahdav scored 67 runs and Rohit Sharma scored 65 runs. Cane Richardson of Australia got three wickets while Coulternile got 2 wickets. Virat Kohli was failed to break the record of nine consecutive victories in the one day international career, which was made by MS Dhoni but he will share this record with him.