All posts in News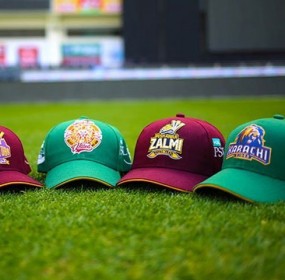 Karachi, The suggestion to shift complete PSL in Pakistan is rejected. Now it has been agreed that over 8 matches can be managed in Pakistan. The franchises offer to construct the hotels in Lahore and Multan and a committee has …
Continue Reading...

Edinburgh, Pakistani cricket team defeated the Scotland cricket team in the first T20 match by 48 runs. The T20 series between Pakistan v Scotland is comprised

Edinburgh, The two matches T20 series between Pakistan v Scotland will be started from 12 June as the first T20 match between Scotland v Pakistan will be played

Moscow, The football manufactured in Pakistan reached in the space. The Russian astronaut wore the t-shirt of the football mega events and he kicked the football, which was
Lahore, Muhammad Hafeez is the leading Pakistani all rounder and he was banned many times to bowl in the international and domestic cricket. He criticized over

The global T20 Canada league is set to start from 28 June and the number of Pakistanis is going to participate in the inaugural edition of this league.


The Asian Cricket Council has organized the 2018 Women Twenty20 Asia Cup, which is the seventh edition of ACC Women's Asia Cup. This event will be played from

The 2018 Men's Champions Trophy event has been scheduled in Breda, Netherlands from 23 June to 01 July this year. This is the big event of

England beat Pakistan in the Leeds test by an inning and 55 runs. Theh second test match of the current series was played at Headingly, Leeds from 01