All posts in News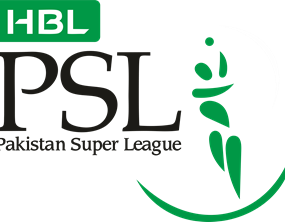 The Pakistan Super League PSL 2020 is approaching near and the franchises are in struggle to make new decisions and strategies for upcoming matches of PSL 2020. The players of the teams have been announced to be released or retained. …
Continue Reading...

In the first class cricket, match between Australia Vs Pakistan, Asad Shsfiq and Babar Azam collectively set a new highest partnership without losing their wickets. Both

Pakistan v Australia T20 series is being played between Pakistan vs Australia on the scheduled date and time. The match between the teams of Pak v

Pakistan and Australia are the two veteran teams and both the teams have many professional and experienced players, who have proved their capabilities in batting, bowling and fielding.
Pakistani cricket team is on tour to Australia and both the teams will play the two test matches during Pakistan tour to Australia series 2019-20. The

Pakistan Super league 5th edition is going to be played during the month of February 2019 and the edition of the local and international players is going to

[caption id="attachment_17207" align="aligncenter" width="460"] shahid afridi play for qalandar[/caption] Pakistan's former captain Shahid Afridi will represent the Qalandars in in T10 League 2019 which

[caption id="attachment_17201" align="aligncenter" width="460"] Pakistan vs SriLanka 3rd ODI Match[/caption] Karachi, Pakistan v Sri Lanka are going to face each other in the three one

[caption id="attachment_17194" align="aligncenter" width="460"] Pakistan VS Srilanka 2nd ODI Match[/caption] Karachi, Pakistan and Sri Lanka are going to play the One day international series

[caption id="attachment_17188" align="aligncenter" width="268"] Pakistan VS Srilanka 1st ODI Match[/caption] Karachi, Sri Lankan national team is arriving at Karachi to play the Pakistan v