All posts tagged Muhammad Amir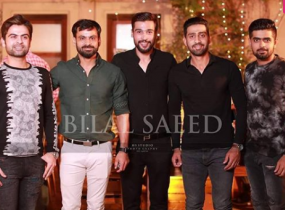 Muhammad Amir is the talented Pakistani cricketer, who has performed well at the international horizons and he proved his abilities. At the age of 15 years, he joined cricket game and Bajwa Club appointed him in the Rawalpindi city …
Continue Reading...

Muhammad Amir is the leading and popular Pakistani fast bowler and he has shown wonderful performance in the domestic and
London, The ex captain of UK cricket team, Alestair Cook has shown his desire to learn Urdu from Pakistani fast bowler Muhammad Amir. Muhammad Amir is present
London, Pakistani medium pacer, Muhammad Amir is going to start his county debut from 26 June. He has signed the agreement with Essex County to play the
Manchester, Muhammad Amer is the medium left arm fast bowler of Pakistan and he is included in the main fast bowling battery of Pakistan.