All posts in News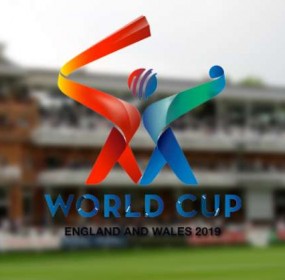 World Cup 2019 is going to start from May 2019 in England. In this Tournament 10 Top teams are participating. First Match of World cup 2019  will be play between England vs South Africa at Kennington Oval, London. Match timing is …
Continue Reading...

Pak vs. SA first one day international match will be played on 19 January 2019. The match between Pakistan v South Africa will be started at 01:00 pm
Lahore, The production rights of Pakistan Super League are granted to the Indian company. According Indian media, the stakeholders have signed the agreement but the details of the

The Board of Control for Cricket in India (BCCI) won the legal case against Pakistan Cricket Board (PCB) and there is improvement in their relationships to start the
Lahore, Various Pakistani cricketers are going to play the Bangladesh Premier League and they reached Bangladesh to play this great event there. The even t will be started from Saturday.

Sydney, The captain of Indian cricket team, Virat Kohli has broken the record of the Indian star batsman, Sachin Tendulkar to make fastest 19,000 runs in the minimum

Shahid Afridi is the leading and most aggressive Pakistani cricketer, who gained so much popularity for his aggressive batting all over the world. He has huge number of

Pakistan vs South Africa Test match series will be start from 26 December 2018. first match will be start from 26 December 2018 to December 30 2018.

New Delhi, The Indian captain, Virat Kohli has earned more money than all other Indian cricketers. He surpassed various other Indian players in terms of earning more money

Bhubinshore, In the Hockey world cup, Pakistan v Malaysia hockey match was played and both the teams played this match draw by 1-1 goals. [caption id="attachment_16138" align="aligncenter" width="275"]