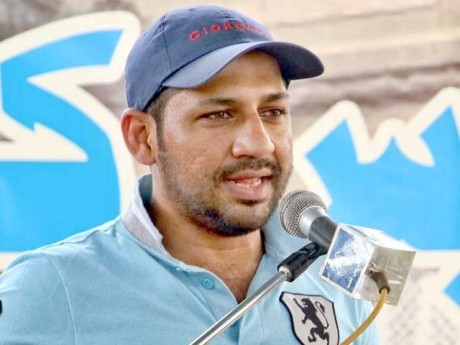 Karachi, The captain of Pakistani cricket team, Sarfaraz Ahmed said that Pakistani team got a new life after winning the Champions Trophy. But the team will have to work hard so that it can continue its performance.
Sarfaraz Ahmed said while addressing with the press conference in the Karachi Press Club, that after winning the big title, the expectations of the people are now increased. Most of the things are improved during 1½ years. The team will have to work hard so that they can maintain the performance of the team. He also said that the national team is the beautiful combination of the senior and junior players. There is consistent need of the experienced players. If the experienced players are playing well that they should remain part of the team
He also said that due to the Pakistan Super League, the capabilities of the cricketers are improved. Fakhar Zaman and Shadab Khan were playing the domestic cricket but PSL has given him the new recognition in the international cricket. The lack of international cricket in Pakistan damaged the domestic cricketers. But despite of the security issues, the international teams played in England and now international cricket should be restored in Pakistan.