All posts in News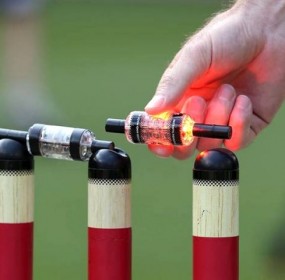 Dazzling 'Zing' wickets will be used during the world cup 2015. The participating teams of the world cup have already been divided in two pools. Four teams from both pools will qualify for quarter finals. Teams will get 2 points …
Continue Reading...
National cricket team all-rounder Haris Sohail tied the knot in Silakot. Nikah was held with simplicity but lot of celebrations occurred during the Mehndi ceremony. The

Pakistani spinner Saeed Ajmal said that his previous decisions were also according to the favor of nation and team and his future decisions will also be

All-rounder M Hafeez failed during an unconventional bowling test. International cricketer M Hafeez gave an unconventional test in Chennai (India) from Pakistan Cricket Board during which

Pakistan cricket team will play around 26 ODIs, 9 test matches and 5 T20 matches in the year 2015 which also include a series against India.

World no. 2 Maria Sharapova is hopeful about beating the opponent players in the upcoming tennis tournaments next year but we will

Kabbadi world cup 2014 is being played in India for men and women. various teams of the world participated in the world cup kabbadi.
Pakistan's brilliant performance in kabaddi world cup is continuing. Pakistan's men team will play against Iran and women's team against India in semi-finals today. Both the
After Saeed Ajmal, now the bowling action of M Hafeez has also been declared illegal and now also he has to give the test after correcting

Lahore, Pakistan Cricket Board has prepared the list of initial 30 players for the upcoming world cup, which will be played in Australia and New Zealand.