All posts in Cricket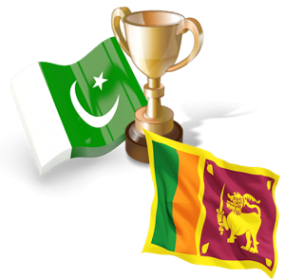 14th August 2014 is the date for start of 2nd test match between Pakistan and Sri Lanka. Pakistani team has arrived in Sri Lanka to play this series of 2 test matches and 3 ODIs. The link given below will …
Continue Reading...

Pakistan will play against Sri Lankan cricket team the 1st test match from 6th August 2014. Pakistan team has arrived in Sri Lanka to play the cricket series

Lahore, Pakistan is going to play the test series against Sri Lanka in which Pakistan has to face the challenge of maintaining test ranking for the third position.

Lahore, Pak Sri Lankaseries will be played this year. This has been announced in the schedule for the test and one day series between Pakistan and Sri Lanka.

The annual T20 ranking has been issued by ICC. India is leading the ranking while Sri Lanka is at 2nd spot and another Asian team Pakistan achieved 3rd
Delhi Daredevils and former champion Chennai Super Kings will face each other in IPL today. Geo Super is telecasting all the matches live of that event. MS Dhoni's

The final match of women T20 world cup 2014 will be played between Australia Women and England Women at Dhaka. Pakistani viewers could watch the match live from
The final match of T20 world cup 2014 will be played between India and Sri Lanka on 6th April 2014.

The 2nd semi final match of T20 world cup 2014 will be played between India and South Africa. India is at the top of Group 2, while South
The 1st semi final of T20 world cup 2014 will be played between Sri Lanka and West Indies. Sri Lanka remained at the top of Group