All posts in Cricket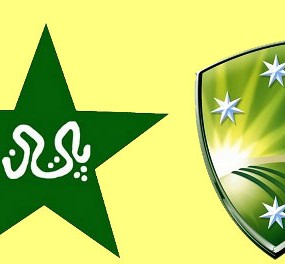 Pakistan and Australia 2014 Cricket series will be played in UAE Dubai and the first match is T20 play on 5 October 2014 in Dubai International Cricket Stadium. After T20, 3 ODIS and 2 test matches will play in UAE …
Continue Reading...

Pakistan Lahore Lions and South Africa Dolphins are going to play T20 match in the Champions League T20 cup in India today. The T20 matchof CLT20 cup will

Incheon, Pakistan Women Cricket Team beat Bangladesh and won the first gold medal in the Asian games. In the final match, Pak women cricket team beat


Lahore Lions Pakistan and Kolkata Knight Riders India will play the 7th match of Champions League T20 tournament. Lahore Lions reached the Group A of the

Shahid Afridi has been nominated as the captain of T20 team till 2016 by Pakistan Cricket Board while in the 2015 ODI World Cup; Misbah-ul-Haq will

Mumbai, The 6th edition of Champions League cricket is going to start in India in which the first stage of qualifying round will be started. On the opening

Dubai, International Cricket Council has declared the bowling action of Pak spinner, Saeed Ajmal and imposed ban on the bowler for playing the cricket.
ICC

Dubai, ICC has issued the new one day international rankings of the all test cricket playing nations in which Indian reached to the top position with

Wellington, New Zealand cricket team is waiting for the start of the cricket series against Pakistan, which will be played in November. In this cricket series, three test