All posts in Cricket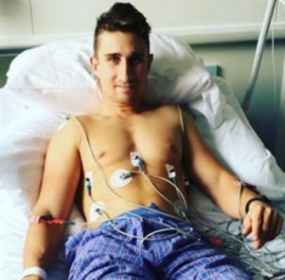 Young batsman of England cricket team James Taylor has announced his retirement from international cricket due to cardiac disease. 26 year old James Taylor went for medical checkup from doctor after feeling ill. There, he was informed that he is …
Continue Reading...

Pakistan Cup will start from 19 April and one player will took from under 19 team  in each team. These teams will participate in Pakistan Cup Punjab Team, Federal

The ninth edition of Indian Premier League is going to be celebrated tonight. The inaugural night of the ninth edition is going to be celebrated and


The 11th edition of Fatima Jinnah National Women Cricket Championship has started in Rawalpindi and Islamabad. This championship will continue till 26th April. There are total 13 teams in
Pakistan Cricket Board has appointed wicketkeeper batsman Sarfraz Ahmed as the new captain of national T20 cricket team. PCB announced the appointment of Sarfraz Ahmed as

West Indies Team Celebrates its success with dance in T20 World Cup watch here and enjoy the memorable moments of West Indies team in T20 World Cup 2016.
West Indies women cricket team played the final match against Australia on 03 April 2016, in which they defeated Australia by 8 wickets and it won

Karachi, Shahid Afridi has announced to leave the captaincy of the national T20 team of Pakistan and now he has decided to continue as