All posts in Cricket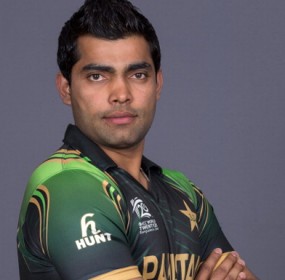 During the proceeding of tribunal in PSL spot fixing case, it come forward during testimony of British National Crime Agency's manager Andrew that Umar Akmal and M Sami can also be included in the scandal. But a statement will be …
Continue Reading...

Lords, England Women Cricket Team beat Indian Women Cricket Team in the final of the Women World Cup 2017 and they became the world champion. England

Lahore, Hassan Ali is the leading and prominent Pakistani bowler, who showed tremendous performances against the opponent teams in the ICC Champions Trophy. Now he will

Lahore,  Yasir Shah advised Shadab Khan
to play the
4 days cricket matches
. He gave an interview to the British website and

The ignored players in central contract are dejected as they could not get more than praises after scoring lots of runs in domestic cricket. Umar Akmal made

Preparations are underway in India to legalize online betting. According to Indian media, a member of sports ministry told that they are in talk with government members for

Colombo, The ex captain of Sri Lanka, Arjuna Ranatunga has shown his suspicions over the final match of World Cup 2011 and he demanded

Karachi, Captain of the ICC Champions Trophy winning Pakistani cricket team, Sarfaraz Ahmed has signed a short agreement with the Yorkshire to play the county cricket.

Melbourne Cricket Club (MCC) has awarded the honorary membership to the ex captain of Pakistan, Misbah ul Haq in recognition of his services for cricket. He