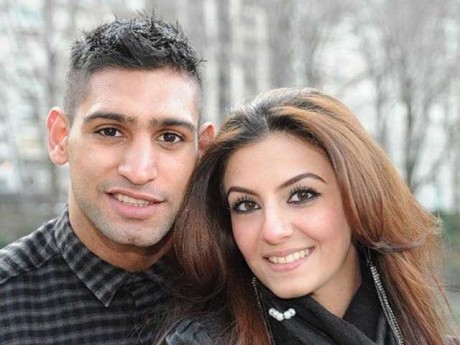 Pakistani race British boxer Amir Khan is being blessed with another daughter.
Pakistani race British boxer Amir Khan shared the good news of birth of his second daughter with his fans on social site twitter in which he also told his fans about his daughter weight.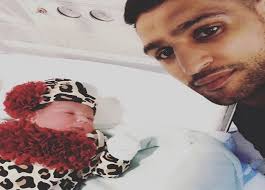 Amir Khan in his tweet shared the picture of his child and said that they are again blessed with a daughter and her name is Alayna khan whereas the weight of the kid is 8 pounds and 3 ounces.
Keep in mind that Amir Khan and faryal makhdoom got married in 203, and their first daughter was born in 2014 and her name was lamysa khan.