All posts in News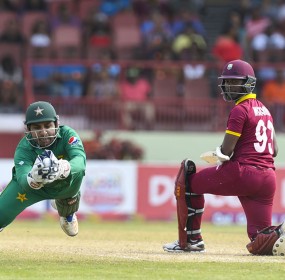 West Indian cricket team in on tour to pakistan to play three T20i matches series against Pakistan on its home ground. Pakistan vs West Indies will play their 3rd T20 international match on 03 April 2018. The third T20i match …
Continue Reading...

Pakistan vs West Indies will play their second T20 international match on 02 April 2018. The T20i match between West Indies vs Pakistan will be played at National

Karachi, The Chairman of Pakistan Cricket Board said that the PSL franchisers do not include such international players in their teams, who are not willing to
Karachi, in the final match of Pakistan Super League third edition, Islamabad United beat Peshawar Zalmi and won the trophy of the mega event. The final

The final match of Pakistan Super League will be played in National Stadium Karachi on 25th March 2018 and the final of PSL 3 will be played between

Karachi, In the final match of the PSL 3, the colorful closing ceremony of the event will be conducted before the scheduled final match of Pakistan
[caption id="attachment_14291" align="aligncenter" width="460"] shahid afridi[/caption] Lahore, In the second final of the Pakistan Super League 3, the teams of Peshawar Zalmi vs Karachi
Lahore, Pakistan Super League is going to enter in the next stage and over 12 foreign cricketers reached Lahore to play the next stage matches of
[caption id="attachment_14274" align="aligncenter" width="460"] srilankan women team[/caption] Sri Lankan women cricket one day team has been announced, which will play the matches against Pakistan.