All posts in News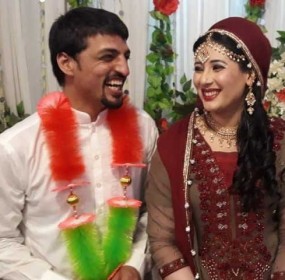 Karachi, The International squash player of Pakistan, Farhan Zaman got married with the women international player, Saadia Gul.Farhan Zaman played the final of the international squash tournament in Karachi but he belongs to Peshawar and Saadia belongs to Bannu. In …
Continue Reading...

The FIFA World Cup 2018 final will be played in Moscow on 15 July and two teams including France v Croatia will play the final match

Pakistan Cricket Board (PCB) has confirmed the positive dope test of Ahmed Shahzad. According to the sources of PCB, the use of the prohibited medicines has been proved

FIFA World Cup 2018 is being played in Russia and now this mega event is entered in the semi final stag. There are four teams left in this

FIFA World Cup 2018 is being played in Russia and the mega event of football has been entered in the semi final stage. The European teams qualified for
Pakistan played the triangular series against Australia and Zimbabwe and it has won the triangular series and Pakistan has retained its first position. Pakistani cricket team showed the

London, The triangular series was being played in Zimbabwe and this series is now completed with the victory in the T20 triangular series. The hero of the

Harare, Pakistani cricket team is going to face Australian cricket team n the final of the tri series after beating Zimbabwe.

Harare, Pakistan beat Zimbabwe by seven wickets in the T20 match of the tri-series being played in Zimbabwe. The tri series of the T20 matches is
Harare: In the first match of the three countries t20 series Pakistan defeated Zimbabwe by 74 runs. The first match of the three countries t20 series was