All posts in News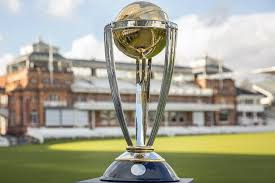 The two aggressive teams of England v Afghanistan will play their one day international match in ICC Cricket world cup 2019. The teams of Afghanistan v England will play their ODI at Old Trafford, Manchester and the schedule and time …
Continue Reading...
The one day international match between the two traditional rivals of Pakistan v India will be played on 16 June 2019. The most interesting and exciting match of

The most aggressive and exciting match between the teams of Afghanistan v South Africa will be played on the scheduled date and time. The one day
When ICC Cricket World cup 2019 will proceed further, the matches of all aggressive teams will be played and the viewers will watch the match between Australia v

England and West Indies are two talented and aggressive teams and they will play their one day international match against each other during ICC Cricket world cup 2019.

The ICC Cricket world cup 2019 is proceeding with the one day international match between the teams of India v New Zealand. The teams of NZ v IND

The one day international match between the teams of Pakistan v Australia will be played in ICC Cricket World cup 2019. The match of these two teams of

During the ICC Cricket World Cup 2019, the one day international match between the teams of Bangladesh v Sri Lanka will be played on 11 June 2019 and

South Africa and West Indies will compete with each other in the one day international match of cricket world cup 2019. The ODI match of West Indies v
The aggressive one day international match will be played between the teams of Bangladesh v England in ICC Cricket world cup 2019. The ODI match of Bangladesh vs